Coco's Commitment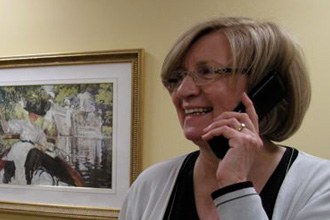 Transitions, or crises are unavoidable as individuals and families pass through life's journey. Such transitions often can generate feelings of anxiety, fear and helplessness. Coco is committed to helping clients transform feelings of doubt and powerlessness into ones of hope and empowerment.
Coco provides a safe environment in which human dignity is respected. Coco helps clients understand and overcome the fear and pain that often accompanies life's transitions so that they are able to develop insight, achieve personal growth and embark on creative new ventures.
Counselling
Coco offers thorough evaluation and tailored treatment to meet the unique needs of individuals, couples and families.
Depression, anxiety and anger
Self esteem
Personal relationship difficulties
Grief and loss
Work related stress
Communication and intimacy difficulties
Sexual problems
Emotional and behavioural problems of children
Separation, divorce and remarriage
Family problems
Capacity Assessments
Capacity Assessment is the formal assessment of a person's mental capacity to make decisions about property and personal care. Under the Substitute Decisions Act many situations require capacity assessments to be conducted by specially qualified assessors who must follow specific guidelines.
Coco has been trained by the Capacity Assessment Office of the Public Guardian and Trustee to provide consistent high quality assessments in the service of Ontario's vulnerable adults and their families. In this role she provides assessments to individuals to determine whether they lack the cognitive capacity to continue managing their property &/or personal care.
Some of the issues that may require an assessment include:
Alzheimer's Disease or dementia
Cognitive capacity reduced due to a motor vehicle accident or some other accident
Stroke
Developmental disorders
Neurological impairment
Assessments are usually conducted in Coco's Oakville office, the person's home, in hospitals, or long term care facilities.
Credentials
Coco Johnson, M.S.W., RSW is an experienced therapist who has a Master's Degree in Social Work and a diploma in Advanced Social Work from the Tavistock Clinic, London England. She is a counsellor and psychotherapist working with children, adolescents and adults. She has held faculty appointments at the Faculty of Social Work, University of Toronto and the Department of Psychiatry, McMaster University.
She previously held senior positions at an outpatient psychiatric unit. Coco is a Clinical Member and an Approved Supervisor of the American (Ont.) American Association for Marriage and Family Therapy, Ontario Association of Social Workers, and the Ontario College of Social Workers and Social Service Workers.